Bluegreen Holdings Ltd.
A private equity group focused on energy & natural resources sectors and
committed to an energy transition, a digital transformation and a wider global food security
Bluegreen Holdings Ltd.
Since 1983 – A private equity group focused on energy & natural resources sectors and committed to an energy transition, a digital transformation and a wider global food security
Business Model – Commitment
Energy markets are changing, driven by climate change, technology and societal expectations. Over time, energy demand will shift from hydrocarbons to power where renewables are well placed to compete.
Bluegreen Holdings Ltd is then committed to decarbonization: it is allocating part of its oil profits in a range of renewable energy projects, including wind, solar, geothermal, hydro, biofuel, bioenergy, green hydrogen, pink hydrogen and renewable natural gas and in a range of social projects in low-income (like Mozambique) and lower-middle income economies (like Republic of Congo, i.e. Congo-Brazzaville), including access to affordable & quality education, food & water security, housing, basic infrastructure, healthcare and public health emergency response, etc.
The Group which invests in minerals of the low emissions future which include lithium, cobalt, iron ore, manganese, aluminum, nickel, lead, graphite, uranium (a naturally radioactive ore which can be recycled and from which nuclear energy is produced with CO2 emissions comparable to wind power, two times lower than hydroelectricity, four times lower than solar and 70 times lower than gas; similar to green hydrogen, pink hydrogen is made via electrolysis, but using nuclear energy as its source of power) and beryllium, is also supporting:
technological innovations developed to support the energy transition, which make use of these various refined ores and metals:
electric vehicles: cobalt, copper, lanthanum, lithium, nickel, manganese, graphite, zinc;
fuel cells: platinum, palladium, rhodium;
wind energy technologies: copper, nickel, manganese, cobalt, chromium, molybdenum, zinc, silicon, neodymium, dysprosium, terbium;
photovoltaic solar technologies: silicon, copper, cadmium, indium, gallium;
batteries: lithium, iron ore – Fe – and phosphate (LFP), cobalt, nickel.
Most of them require some Rare Earth elements: scandium, yttrium, lanthanum, cerium, praseodymium, neodymium, promethium, samarium, europium, gadolinium, terbium, dysprosium, holmium, erbium, thulium, ytterbium and lutetium.
the elimination of hunger and malnutrition, the agricultural development and the achievement of wider global food security which need:
fertilizers with nitrogen, phosphorus and potassium (NKP) contents such as urea, ammonia, ammonium nitrate, phosphate (DAP and MAP), potash (MOP and SOP), sulphur, etc.
Shareholding
Bluegreen Holdings LTD (incorporated in the Marshall Islands and headquartered in Switzerland), formerly known as Seagas and then Vela, is the group of:
Joerg Bucherer (Swiss entrepreneur in the jewelry sector) – 60%
Giovanni Mahler (Swiss entrepreneur and financier, founding chairman of Bluegreen Holdings) – 5%
Anthony C. van Ekris (Dutch financer with experience in private equity and commodities) – 35%
Joerg Bucherer (majority shareholder with 60%) who is the biggest owner of jewelry chain stores in the world and the world's largest supplier of watches and jewelry in the luxury segment. Websites: https://www.bucherer.com/ and https://www.carl-f-bucherer.com/. He is also a major shareholder of Balmac International Inc.
Balmac International Inc. is an international trading company, headquartered in New York. Commodity trading operations consist of physical coffee and cocoa, metal ores and concentrates, and raw cotton. Operates cold storage warehouses and refrigeration equipment. Group companies include Otto Stadtlander GmbH (one of the leading cotton merchants in Europe), Bremen and Combaro SA, Lausanne and BMIL Technologies, LLC (refrigerated warehouses and cold storage solutions, international leader of commercial COVID air purifiers). The success story of Balmac International Inc. was built by Oliver Stahel who did career in commodity trading (cotton) and finance and was the founding vice-chairman of the Arab-Swiss Chamber of Commerce and Industry, Geneva. He was also the Chairman of Aurado Energy, one of the public companies of the group.
Carlo Giovanni Luigi Mahler (Giovanni Mahler) is born in Lugano. He graduated in business administration from Columbia University in the City of New York and started his professional career in the United States. His first job was at the oil & gas department of Loeb, Rhoades & Co., a Wall Street investment bank where Mario Gabelli was then also working. Mario Gabelli who then founded Gabelli Asset Management Company Investors (GAMCO Investors), appointed Giovanni Mahler on his board. His first deal was to finance the construction of a refinery in Iran.
He is a former member of the Board of Directors of Nord Stream, an international consortium of five major companies established in 2005 for the planning, construction and subsequent operation of two 1,224-kilometre natural gas pipelines through the Baltic Sea. The five shareholders of the Nord Stream consortium are Gazprom, Wintershall Dea, E.ON, N.V. Nederlandse Gasunie and ENGIE. The twin pipelines, which have been operational since 2011 and 2012 respectively, have the capacity to transport a combined total of about 55 bcm of gas a year – that's enough to satisfy the energy demand of more than 26 million European households. Nord Stream has designed the pipelines to operate for at least 50 years. Total investment in the pipeline system was 7.4 billion euros. He is also a former member of the Board of Directors of KazMunayGas Trading AG, the Lugano-based oil marketing arm of KazMunayGas, Kazakhstan's National Oil Company.
Anthonie C. van Ekris who is an Independent Trustee of GAMCO Natural Resources, Gold & Income Trust by Gabelli. He has been the Chairman and Chief Executive Officer of Balmac International Inc. for over twenty years. He serves on the boards of other funds in the Gabelli/GAMCO Fund Complex and as a director and the Chairman of the GAMCO International SICAV. He has over fifty-five years of experience as Chairman and/or Chief Executive Officer of public and private companies involved in international trading and commodity marketing such as Balfour MacLaine (one of the world-largest marketers of soft commodities, listed on AMEX), and served in both of these capacities for nearly twenty years for a large public jewelry chain, Kay Jewelers (the biggest jewelry chain of shops in the United States, listed on NYSE). Both Balfour MacLaine and Kay Jewelers were companies of Bluegreen Holdings Ltd. He served for more than ten years on the Advisory Board of the Salvation Army of Greater New York. He is also a shareholder of Balmac International Inc.
Oil & Gas History
Petrochemical: Petrolchimica (Switzerland) and Petrocaltex (Italy).
Refining:
Tamoil (refineries in Italy, Switzerland and Germany with a total capacity of 255,000 barrels of crude oil per day and 3,000 service stations in Italy, Switzerland, Germany, Spain and Netherlands) in partnership with the Libyan Government.
The Wood River Refinery (in Roxana, Illinois, near St. Louis, Missouri, United States) with a total capacity of 346,000 barrels of crude oil per day which is now owned by ConocoPhillips and Cenovus Energy (50% each).
Oil & Gas Exploration & Production (E&P): Liman Block (with recoverable reserves of 708 million barrels of oil and a current production of 56,000 bbl/d) in Kazakhstan.
Liman Caspian Oil was the special purpose company of the group.
Aurado Energy was the new name of the company when it became listed on the Toronto Stock Exchange with the group as majority shareholder. Aurado Energy also had petroleum interests in Canada: the Chambers area of Alberta, the Carrot Creek, Ferrybank, Medicine River, Swalwell, Fenn-Nevis, Alderson-Enchant and Leduc Woodbend areas of Alberta.
Embamunaygas is the special purpose subsidiary of KazMunaiGas Exploration and Production JSC which acquired the Liman block from the group.
Bluegreen's investments focus on de-risking exploration blocks and increasing production from brown and marginal fields.
Oil & Gas Marketing: up to 1.5 million barrels per day.
Names: Balfour Seagas, Horsham Seagas, Seagas, BG Energy and InterBlue.
Sourcing: Sonatrach (Algeria), EGPC (Egypt), Tunisia, Libya's NOC, Benin, Cameroon, Ivory Coast, Gabon, Angola, KazMunayGas (Kazakhstan), SOMO (Iraq), British Gas (Shell), Rosneft (Russia), Lukoil, etc.
At some point, the group had the monopoly of the crude purchase from Cameroon and Gabon.
Main clients: ENEL, Refineries of Tamoil, Gruppo Api, ENI, ExxonMobil and Saras SpA in Italy, Repsol, Cepsa and BP in Spain, Totalenergies in France, Wintershall DEA in Germany, Motor Oil Hellas in Greece, INA in Croatia and Coastal State Petroleum (Kinder Morgan) in Texas, United States.
EDI and Italcominvest Srl are the group's affiliates and have all the requisites to sell natural gas in the Italian gas market. They are: 1) license to sell gas to end users (abilitazione alla vendita di gas naturale agli utenti finali); 2) transport contract with SNAM Rete Gas Spa for gas transmission on the Italian gas grid; 3) permission to sell gas at the virtual trading point – PSV (utente del bilanciamento); 4) permission to transport gas to the delivery point in Italy (utente della distribuzione).
The group has also done a lot of trades with BP, Shell, Exxon Mobil, etc.
Pedro de Almeida was in the marketing team before becoming the cofounder of Addax & Oryx Group of Companies (AOG) which included Addax Petroleum (later listed on the London Stock Exchange and then sold to Sinopec). The upstream assets of Addax Petroleum were then in Nigeria, Cameroon, Iraq and Gabon.
Oil & Gas Shipping: Navigator Gas which has the world's largest fleet of ethylene and LPG, Petrochemicals and Ammonia carriers, owns the world's largest ethylene export terminal in Houston, Texas, United States and which reached a market capitalization of $4 billion in 2013 (listed on the New York Stock Exchange under the name: Navigator Holdings Ltd).
Oil & Gas Engineering, Procurement and Construction (EPC) and Services: projects awarded by ENI in:
Karachaganak and Kashagan fields in Kazakhstan.
Coral, Mamba and Agulha fields in the offshore basin of Rovuma in Mozambique.
Nené Marine, Litchendjili, Zatchi, Loango, Ikalou, Djambala, Foukanda, Mwafi, Kitina, Awa Paloukou, M'Boundi, Kouakouala, Zingali, Loufika, Pointe-Noire, Grands Fonds and Likouala fields in Republic of Congo, i.e. Congo-Brazzaville.
Zubair field in Iraq, through Calethon, a then subsidiary of Bluegreen.
Metals & Minerals
Metals & Minerals History
Horsham Corporation which was then the controlling shareholder of Barrick, the world's largest gold and cooper producer listed on the Toronto and New York Stock Exchanges with gold operations in the US, Canada, Tanzania, Democratic Republic of Congo (i.e. Congo-Kinshasa), Mali, Côte d'Ivoire, Zambia, Australia, Papua New Guinea, Dominican Republic, Peru, Chile and Argentine and copper operations in Saudi Arabia, Zambia and Chile.
Horsham Corp. merged with Trizec Corp. to create Trizec-Hahn, one of the biggest owners and operators of commercial office properties in North America and was later sold to Brookfield Properties and the Blackstone Group.
Congo Mining Ltd, a group's affiliate, in Mayoko-Moussondji, Republic of Congo, i.e. Congo-Brazzaville, with licence to extract iron ore.
Jewelry: Kay Jewelers (listed on the NYSE), the biggest jewelry chain of shops in the United States.
Marketing: gold, copper, aluminum, steel, uranium and diamond.
Current Metals & Minerals Operations
Aktobe Temir VS Llp (ATVS), a group's affiliate listed on the Kazakh Stock Exchange, in the Northern Velihovskoe and the Southern Velihovskoe fields, Kazakhstan, to extract Iron-Ore.
Minas Rio Bravo Lda, a group's affiliate, and then, Bluegreen Mozambique Mineracao e Servicos Lda, a subsidiary of the group with license on Zambesi River Sands, Mozambique, to extract Rare Earth Elements (REE), quartz, silica sand, Precious and Heavy Metals to extract iron ore in Kazakhstan and rare earth elements in Mozambique. The Group is in the process to sell 50% of Bluegreen Mozambique Mineracao e Servicos Lda to a company listed on the Euronext Growth Oslo Stock Exchange: https://newsweb.oslobors.no/message/552908.
Others
Previous investments and ownerships:
Luxury Fashion: Moncler which reached a market capitalization of €21 billion in 2021 (listed on the Milan Stock Exchange).
Banking & Finance: Financial Management Services (FMS), a company which acquired and owned Banque de Participations et de Placements (Switzerland) and then sold it to Intra Investment Company, the first and one of the major sovereign wealth investment companies in the Middle East with the governments of the United States, Saudi Arabia, Kuwait, Qatar and Lebanon as the main shareholders.
Marketing of Soft Commodities: Balfour MacLaine (listed on the AMEX), one of the world's largest marketers of soft commodities.
Overhead line insulation technology: Sediver, a world technical leader in the research, design, manufacturing of glass insulators for medium or high voltage lines, distribution or railways.
Aviation: Airline company owning a large fleet of Falcon 2000EX and other aircrafts providing private & commercial flights worldwide, Ground Services which include on-demand VIP catering, car and chauffeur as well as private concierge.
Yachts: a fleet of yachts named Tanit.
Industrial Catering, Food and Housekeeping services: developed and executed any multi-theme catering services in remote industrial onshore and offshore locations around the globe with full responsibility of Remote Camp Operations Management including security, medical and maintenance services. Clients: Saipem (ENI), Shell, etc. Countries: Switzerland, Kazakhstan, Mozambique, etc.
Manufacturing motorcycles as well as electrical and electronic components and subsystems plus designing: Ducati Motor Holding and Ducati Energia (formerly known as Ducati Elettronica).
Previous EPC projects:
EPC projects: projects awarded by the Kazakhstan government for the construction of part of Astana city and by the Russian Presidency for the reconstruction of the Kremlin Palace.
Current ownerships:
Real estate: a 9,800 m2 property near Lugano (Switzerland) and a 3,000 m2 property near St Moritz (Switzerland), with Catering and Housekeeping services.
Winery: Le Château des Mille Anges.
Current partnership:
Digital: partnership with Blockchain District as an opportunity provider and innovator, dedicated to the R&D development for the Group and for third parties.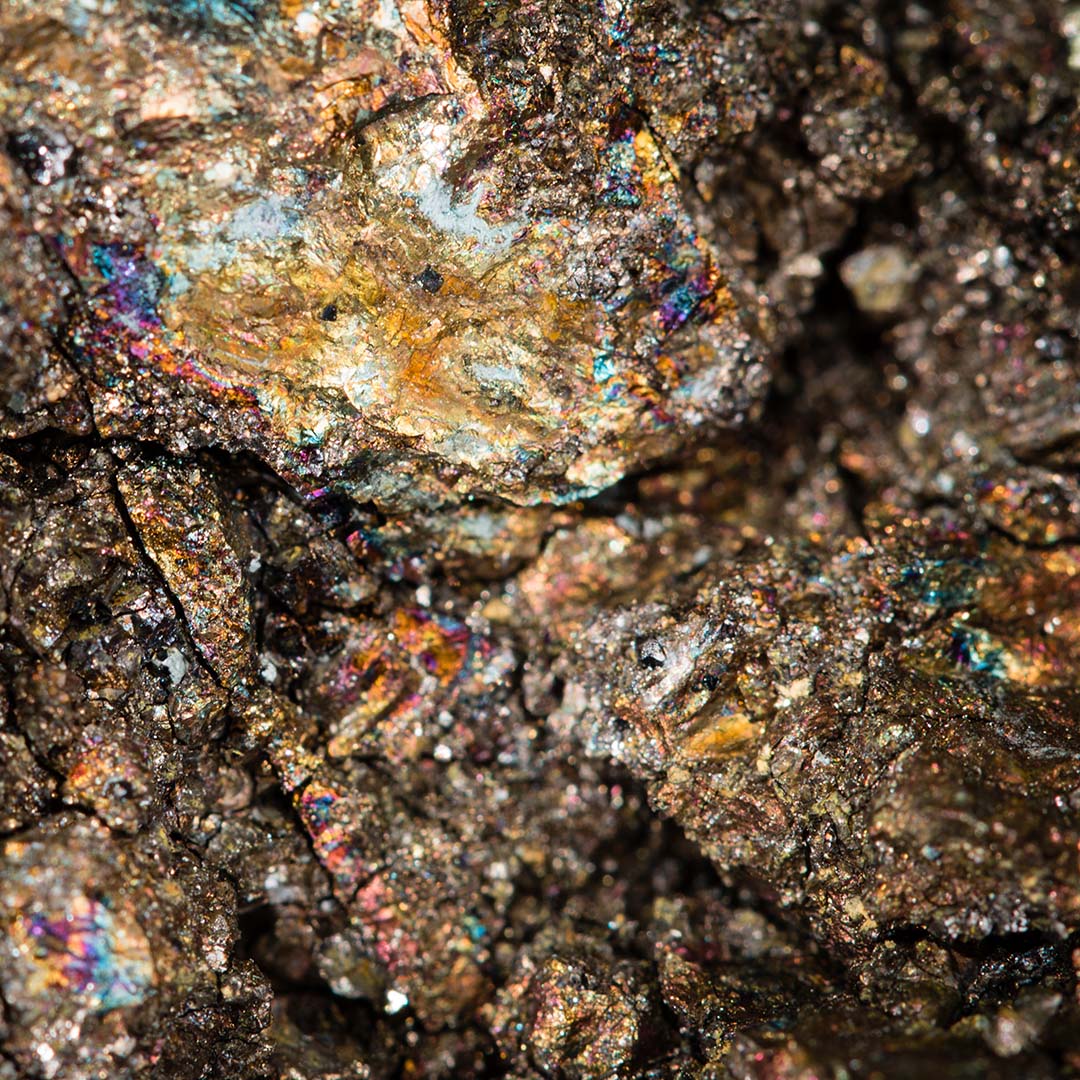 The Group has held licenses of iron ore in Kazakhstan and rare earth elements, quartz and silica sand, heavy and precious metals in Mozambique.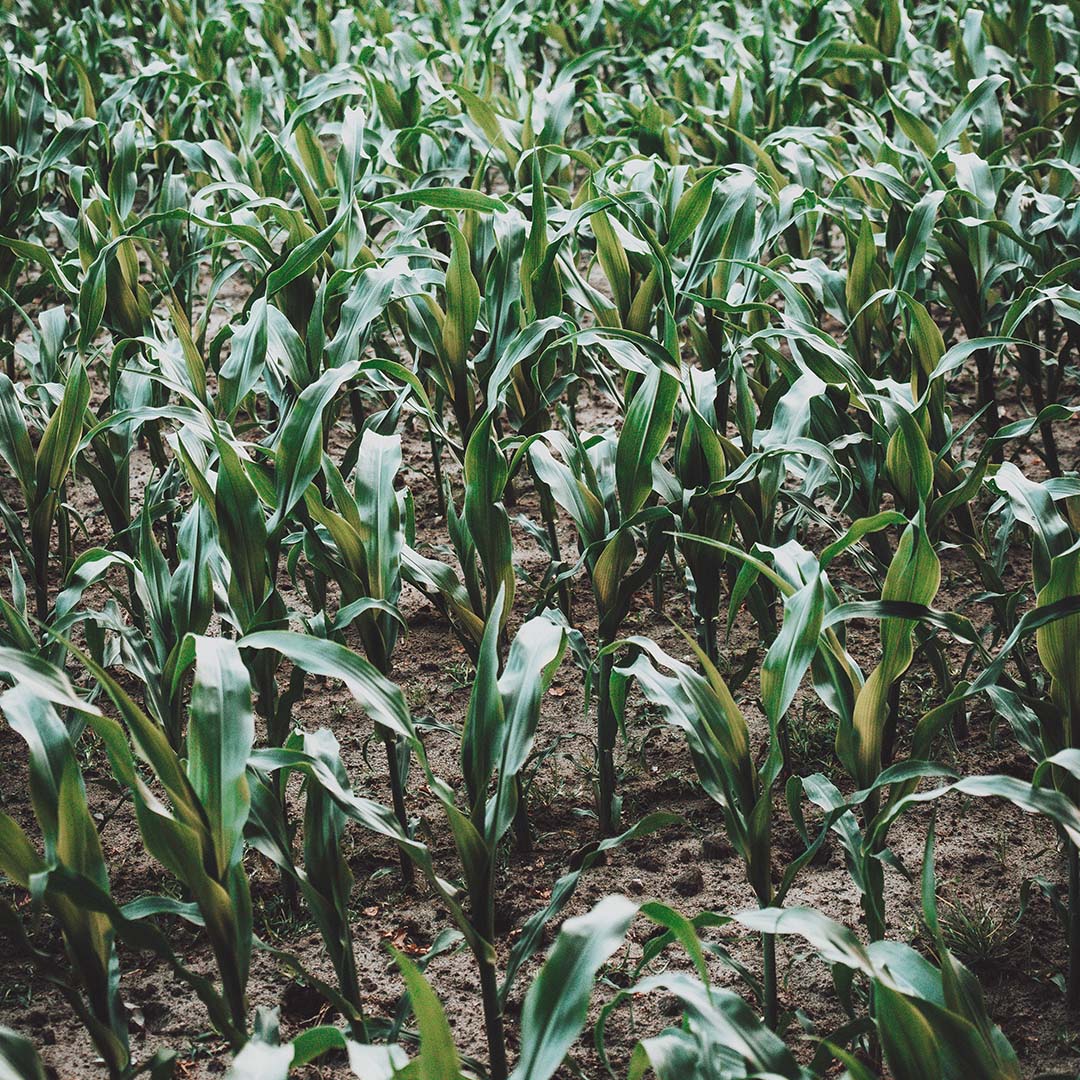 Bluegreen has been a producer and a marketer of nitrogen-based fertilizers. The company has owned or has had interests in ammonia and fertilizer plants.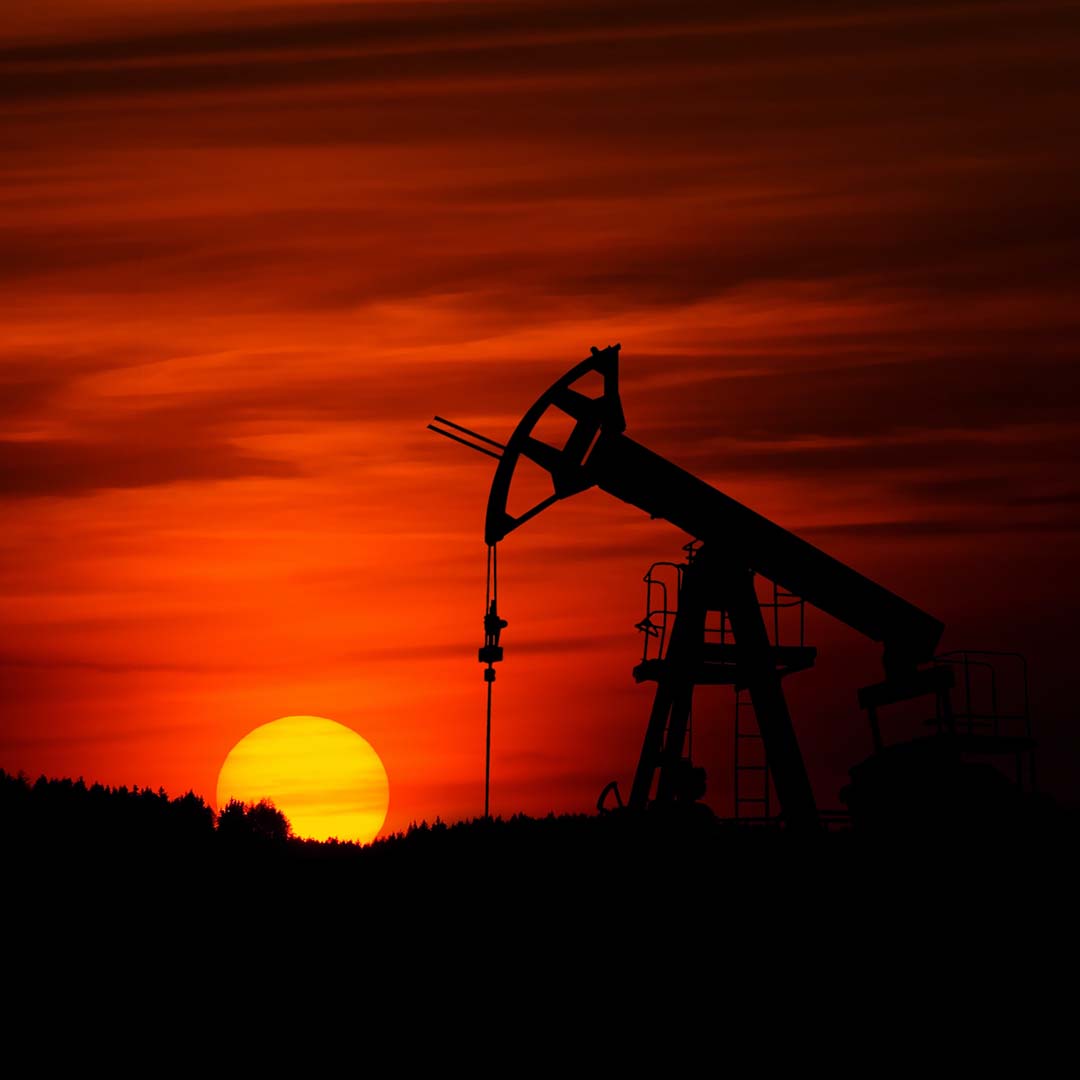 The Group gained through the years a wide experience in the international marketing of crude oil and refined products.
Digital resources and Fintech.
Levereging Blockchain and AI technologies to help Big and Small Enterprises achieve sustainable growth.
Building valuable relationships with banks, investors, founds and potential clients.